Contact Our Leadership Team
Meet the leaders at Athens Chick-fil-A whose vision is to lead a restaurant where customers can count on an experience unlike any other in restaurant or retail.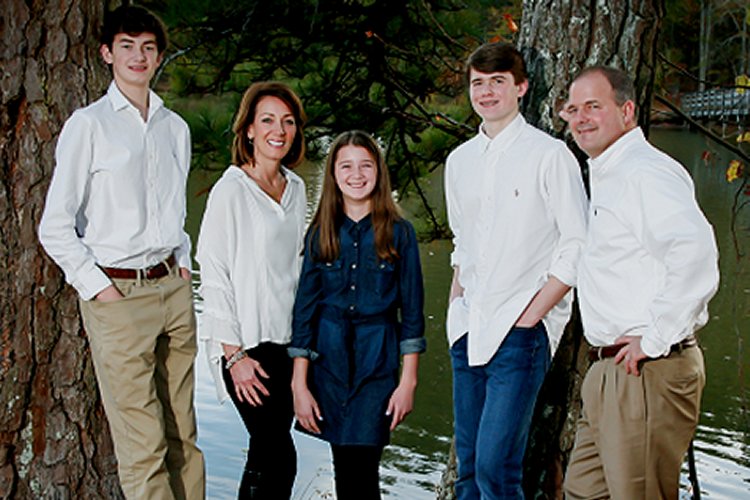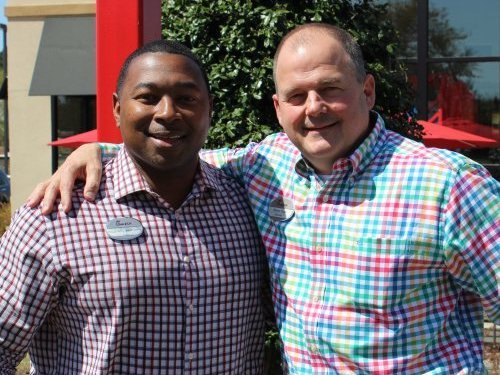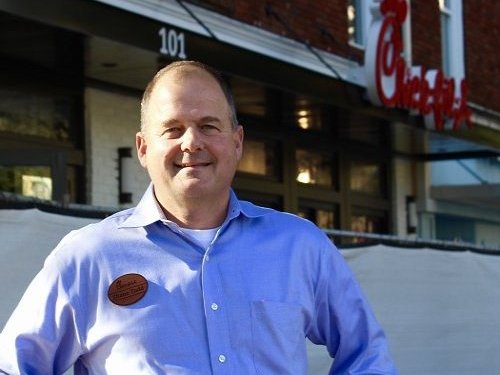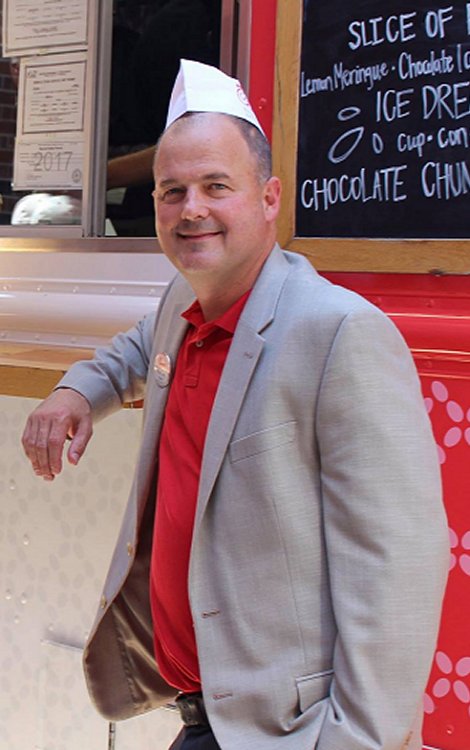 Operator
Shane Todd has proudly served Chick-fil-A as an Operator in Athens, GA for over 25 years. Shane grew up in Athens and graduated from the University of Georgia in 1993 with a degree in Accounting. He had been working at the Hyatt Regency Atlanta when he picked up a book by a man named S. Truett Cathy. Once he read about a humble man with a simple vision to sell chicken and inspire people, he knew Chick-fil-A was in his future.
He began pursuing a career with the fast food chain as a Team Member at the Chick-fil-A Dwarf House in 1994. By December 1996, Shane became the Operator of a Chick-fil-A mall store in Raleigh, NC. In the summer of 2000, Shane moved back home to Athens and began operating the Chick-fil-A at Beechwood. He acquired Chick-fil-A Barnett Shoals in 2014 and opened the Downtown Athens In-Line in 2018. Shane also consults the Chick-fil-A restaurant on the UGA campus in the Tate Student Center.
Shane has been married to his wife, Carri Leigh, for more than 25 years and they have three children. He is an avid Georgia Bulldog fan, enjoys catching a UNC basketball game and loves being an active member of the Athens community.
Questions for Shane?
Send him an email >

Beechwood General Manager
Corey started his career with Athens Chick-fil-A in his last semester of college at the University of Georgia where he graduated with a degree in business management. He worked at the Barnett Shoals location for four years before helping to open the Downtown Athens Chick-fil-A as the General Manager. After almost four years downtown, he is proudly serving as the Chick-fil-A Beechwood General Manager.
When off the clock, Corey enjoys spending time with his wife Courtney, their two daughters, and their Golden Retriever.
Questions for Beechwood?
Email Corey Jones >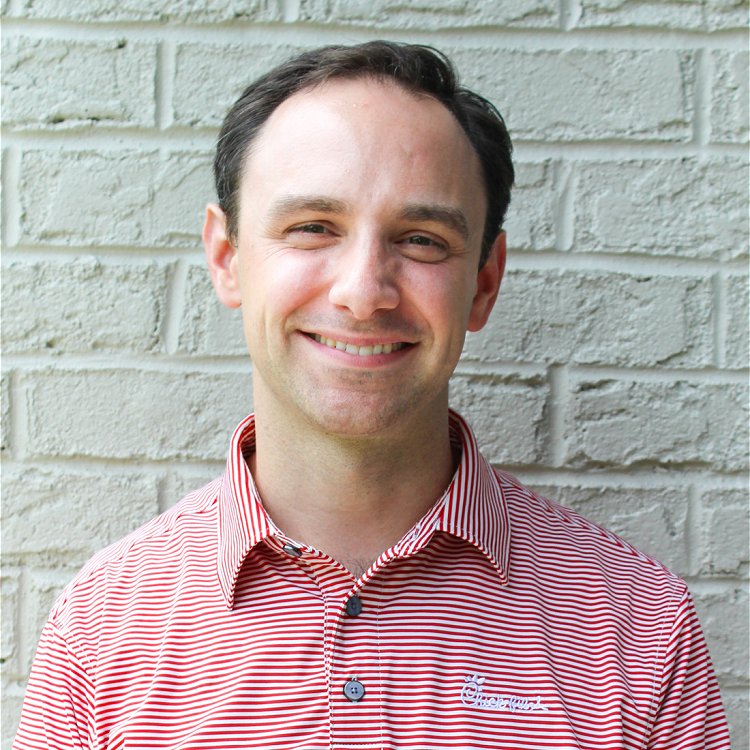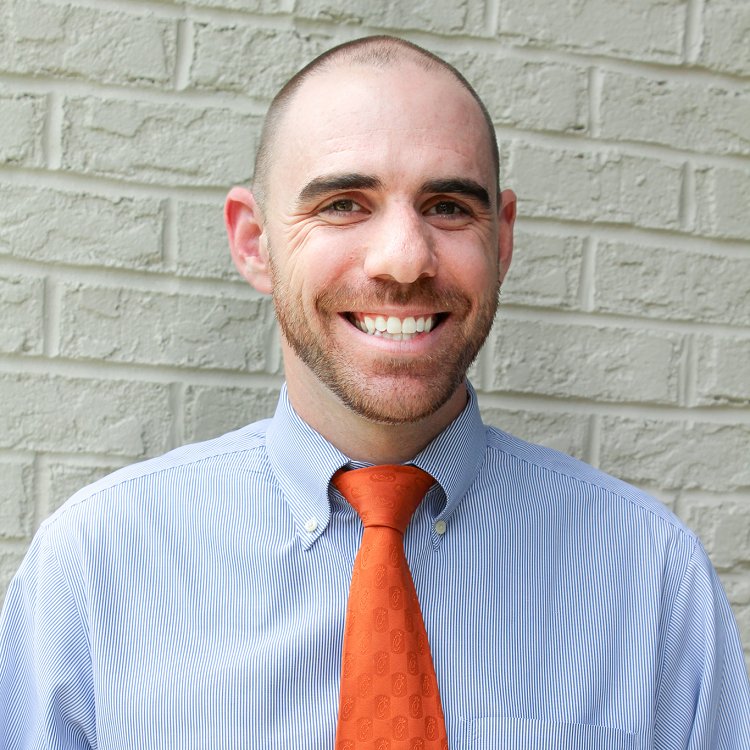 Barnett Shoals General Manager
Michael Mann has been the General Manager at Chick-fil-A Barnett Shoals since November 2016. He formerly served at Chick-fil-A Beechwood in a number of different roles, including Day Manager. He attended the University of Georgia and graduated in 2011 with a degree in Communication Studies.
When he is not at the Barnett Shoals store, he enjoys spending time with his wife Stephanie and their two sons, watching any sport imaginable, and being involved in his church. Michael looks forward to continuing to serve at Chick-fil-A Barnett Shoals for the foreseeable future.
Questions for Barnett Shoals?
Email Michael Mann >

Downtown Athens General Manager
LaVonte Lovette left his small town of Millen, Ga the Fall of 2011 to attend UGA. In December 2012 he became a Team Member at Chick-fil-A Barnett Shoals. He has been able to serve the Athens community as the Night Manager at both our Beechwood and Barnett Shoals locations.
LaVonte is passionate about challenging his team to define winning—and preparing them through coaching to achieve that standard. His leadership hero and favorite author is Brene Brown and hopes to one day write a book to share the life lessons he's learned along the way. LaVonte volunteers with Hugh O'Brian Youth Leadership and is a proud alum of Georgia 4-H. He plans to become a Chick-fil-A Operator. LaVonte is a proud dog dad to a sweet staffy mix, Bailey, and spends a lot of his free time baking delicious treats from banana pudding to wedding cakes.
Questions for Downtown Athens?
Email LaVonte Lovette >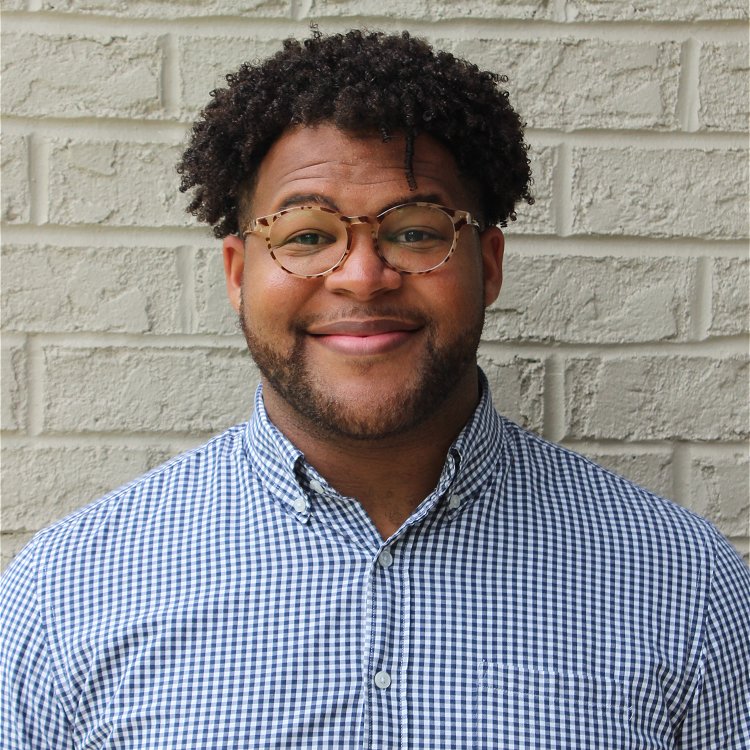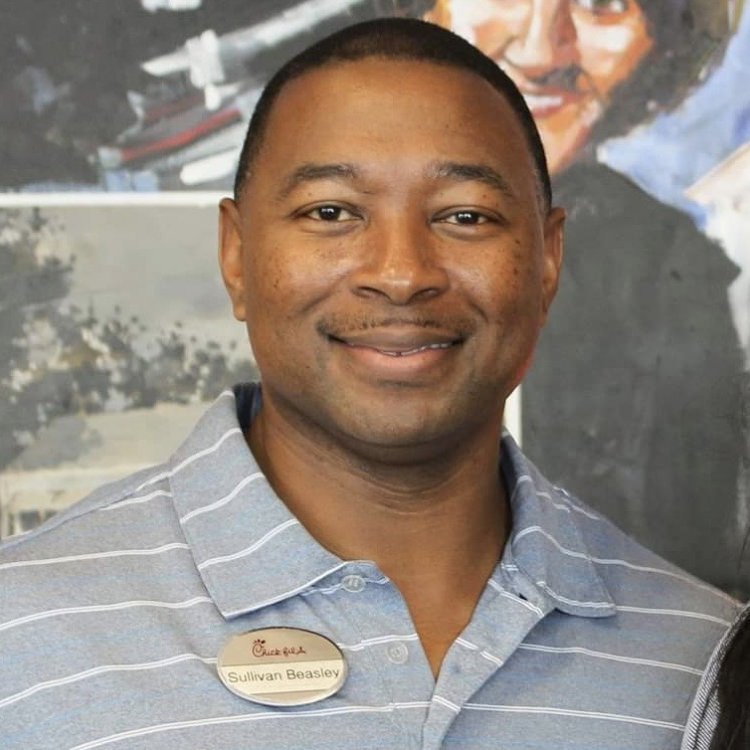 Director of Operations
Sullivan Beasley has been the Director of Operations for Athens Chick-fil-A for more than 10 years. He attended Abraham Baldwin Agricultural College where his Chick-fil-A career began before graduating from Truett McConnell College with a Psychology degree. He worked as General Manager of Chick-fil-A Beechwood for five years previous to becoming the Director of Operations.
Sullivan has thoroughly enjoyed his job of developing leaders and operators over the years. Chick-fil-A has given him the ability to give back to our Athens community through the Athens Rotary Club and 100%ers. He enjoys working out daily and spending time with his amazing family. Unless God has a bigger plan for his life, he hopes to retire here in Athens, Georgia.
Questions for our Director of Operations?
Email Sullivan Beasley >

Director of Sales
Haley Thomas began her journey with Chick-fil-A in March 2014 as a Team Member. Since then she has taken on multiple leadership positions including Crew Leader, Marketing Intern, and her latest role as Director of Sales for the entire Chick-fil-A Athens organization. She graduated from The University of Georgia in the spring of 2016 with a degree in Advertising from The Grady College of Journalism and Mass Communication.
When she's not strategizing the best methods of building brand awareness and serving guests, she enjoys traveling and shopping, eating Mexican food, and spending time with her husband and their dogs, Ace & Kevin.
Questions for our Director of Sales?
Email Haley Thomas >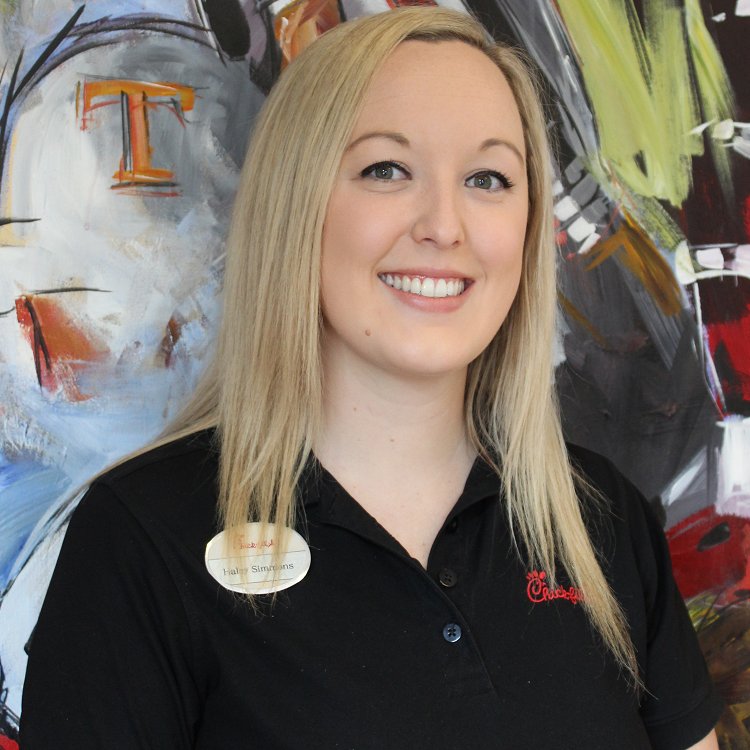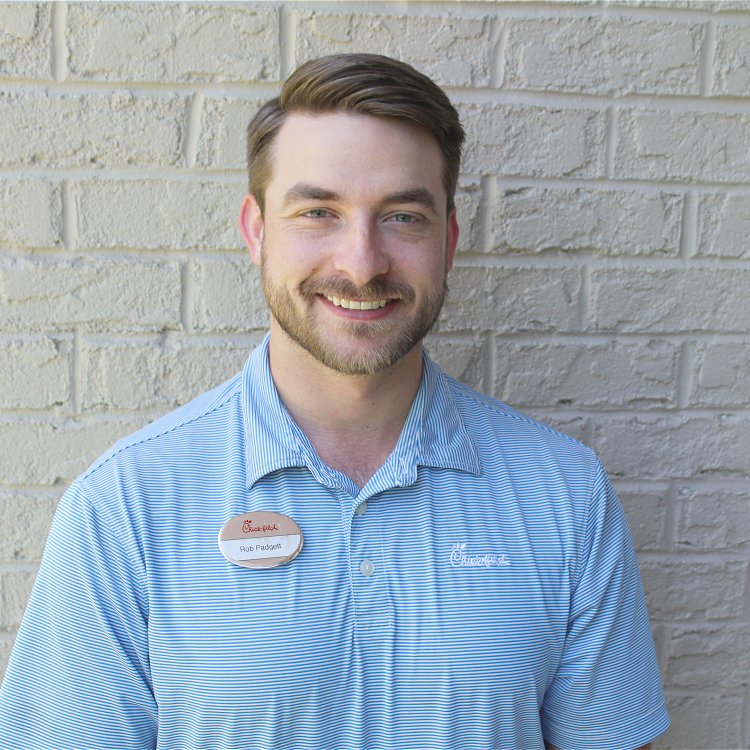 Food Truck Director
Rob Padgett began working at Athens Chick-fil-A in 2014. He graduated from the University of Georgia in 2022 with a degree in Hospitality and Food Industry Management. During his time at Chick-fil-A, he has held many titles including BOH Crew Leader, BOH Trainer, BOH Manager, BOH Director, FOH Manager, Stadium Director, and is currently the Director of ADPs (Additional Distribution Points). When not at Chick-fil-A, he enjoys spending time with his wife, Rachel, and their puppy, Dooley, as well as enjoying a nice round of golf at the Georgia Club. He loves serving the city of Athens… Go Dawgs!
Questions about our Food Truck?
Email Rob Padgett >

Director of Development
Mary Ashley Baker serves Athens Chick-fil-A as the Director of Development. After graduating from the University of Georgia in 2013 with a degree in Digital & Broadcast Journalism, Mary Ashley reported the afternoon news and traffic for the Cox Media Group radio stations in Athens. She transitioned into Public Relations in 2015 where she learned the importance of brand management and a culture of communication and development in the workplace.
She began working with Shane Todd at Chick-fil-A in the spring of 2016 where she began helping to streamline communication across the organization and coordinate the professional development of leaders and Team Members. Outside of work, she enjoys cheering on the Georgia Bulldogs and spending time with her husband and children.
Questions about Development?
Email Mary Ashley Baker >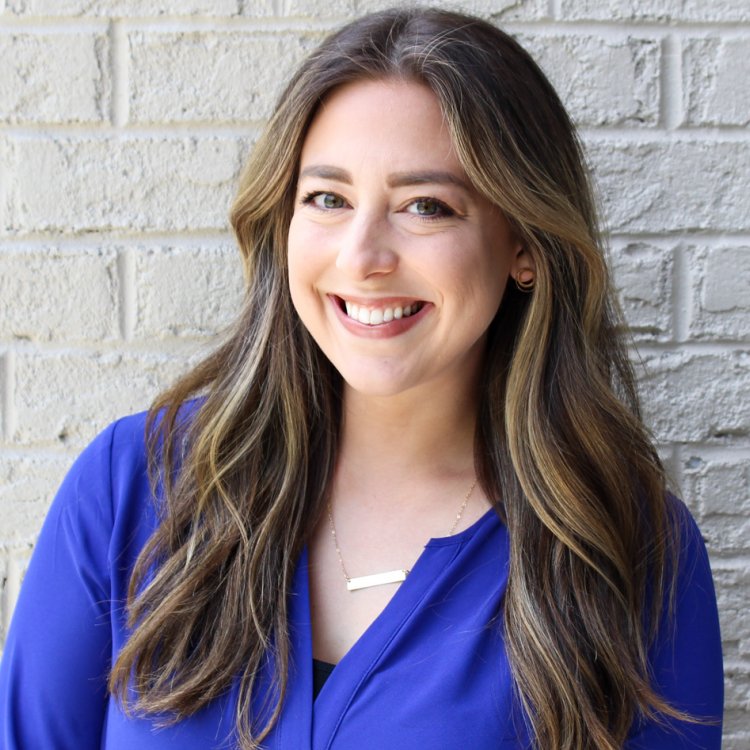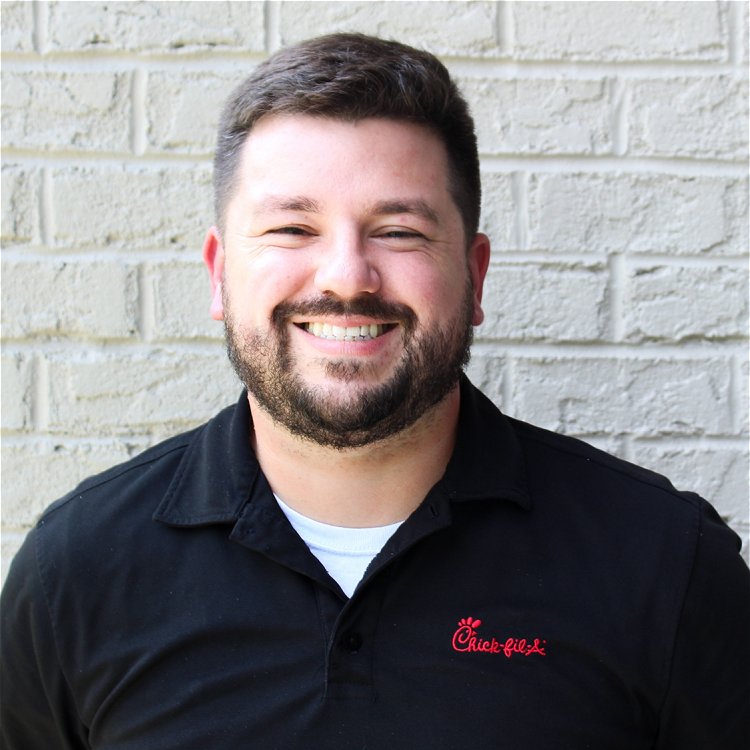 Human Resources Director
Will Swan began his career with Chick-fil-A almost directly out of college. After graduating from Georgia College and State University in 2012, he began working for the Milledgeville Chick-fil-A. After moving to Athens, he began working at Chick-fil-A Barnett Shoals as a Team Member.
Over the years he has held many titles, including Crew Leader, Assistant Manager, Talent Director, and most recently Human Resource Director. It is in this role that he obtains the best possible talent for both of our stores, while also helping engage and develop our team. When not at Chick-fil-A, Will enjoys spending time with his wife and daughters, reading a good book, or exploring the outdoors.
Questions for our HR Director?
Email Will Swan >

Director of People & Training Systems
Kendra Gresham has served as the Director of People and Training Systems at Athens Chick-fil-A since February 2015. She previously worked as the Night Manager and has been at Chick-fil-A for a total of 16 years. In September of 2005, Kendra was recruited by the Operator of her local Chick-fil-A. Less than a year after she was hired, Shane Todd took over as Operator of that unit. She has had the privilege of working for Shane at four separate locations.
Chick-fil-A has truly been a blessing for Kendra. It has fostered her growth and development not only as a leader, but also as a person. When she is not at Chick-fil-A, she enjoys writing prose and poetry. For Kendra, her greatest joy is seeing team members blossom and really find their way, then watching these team members use their skills to be successful at Chick-fil-A and beyond. She is so thankful for this opportunity and looks forward to continuing this amazing journey here at Chick-fil-A.
Questions for our Training Director?
Email Kendra Gresham >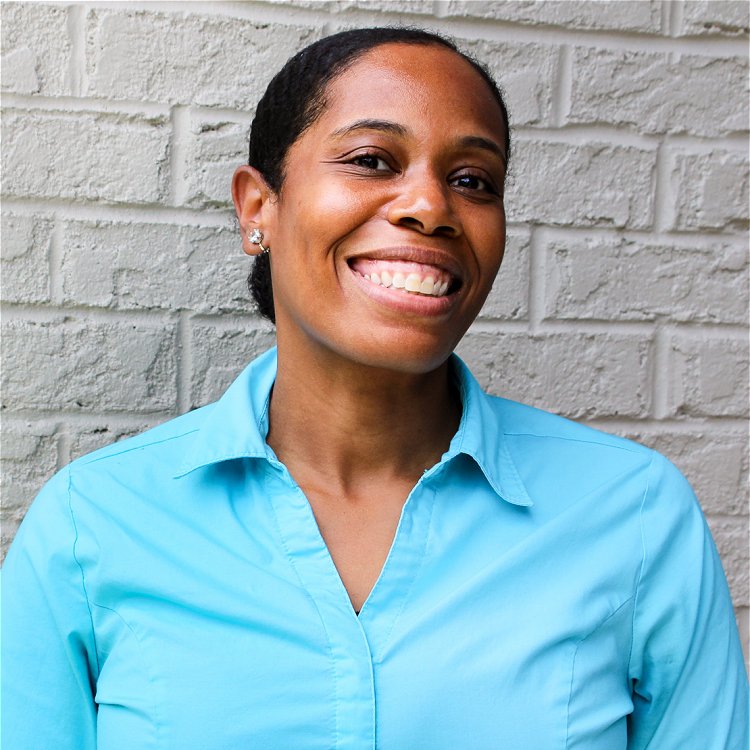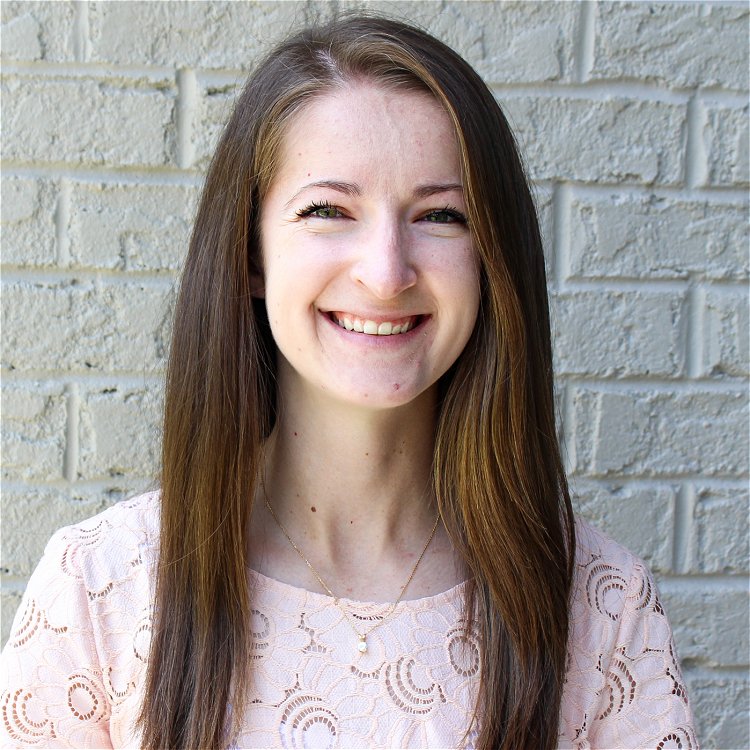 Director of Food Safety & Interns
Jillian Tarver has been a member of the Athens Chick-fil-A team since September of 2018. She earned both her Bachelor's and Master's degrees in Food Science from the University of Georgia and now serves as the Athens Chick-fil-A Food Safety Director. She loves being able to pair her knowledge of food science and her passion for good food to ensure our guests' meals are safe AND delicious.
When she's not at work, Jillian still loves to be in the kitchen. She loves trying out new recipes and having friends over for dinner. Jillian and her husband Adam enjoy game nights with friends and trying out all the local restaurants in town. She loves Athens and is thankful to be a part of serving such an incredible community.
Questions about Food Safety?
Email Jillian Tarver >

Ready To Launch Your Career?
Athens Chick-fil-A has a proven reputation for developing high-performing leaders through our leadership development program.  Further our mission and join our team!